A Play on Life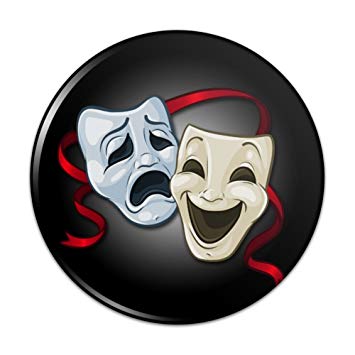 School plays usually aren't very hyped up, so not many people show up. This, of course, was not the case for Lenoir City High School's winter play, The Unbearable Liteness of Being Teen. In the two short weeks before the play, posters started popping up around the halls drawn by Shelby Dalton, one of the actresses in the play itself. These posters started to draw a lot of attention to the play, albeit there were still plenty of students who claimed not to know about it. 
On Thursday, December 12, the play was performed and received overwhelmingly positive feedback. Not only was the play well-received, but it also managed to raise over $1,100 that day alone. The feedback and the profits made from the performance statistically marked the play as one of the better performances the school has put on.
"The hallway ninja scene was my favorite because it was the most memorable part for me," Gabe Eddinger (9) said.
The play as a whole was about the life of several different students in junior and senior high school, each going through their own troubles in life. Most of the audience members at the play on Thursday found a lot of the play to be extremely relatable to them, making them feel like their pain and struggles weren't just their own. A lot of people found comfort in the chaos that occured on stage, finding a little bit of themselves sprinkled throughout the play. Instead of being another play about school the play turned into more of a play on life, diving into aspects of life other than just school.
"Issiah Goodman's monologue was amazing because it was hilarious and I couldn't stop laughing," Lauren McCullough (9) said.
The play wasn't entirely serious in nature, there were plenty of scenes that offered comedic relief and brought out plenty of laughs from everybody watching the play. The play had everybody in the audience thinking about their own lives, that they could see themselves in the characters on stage, laughing, and some even crying. The Unbearable Liteness of Being Teen brought out so many different emotions in the audience that there was a little something for everybody involved.