31 Days, 31 Drawings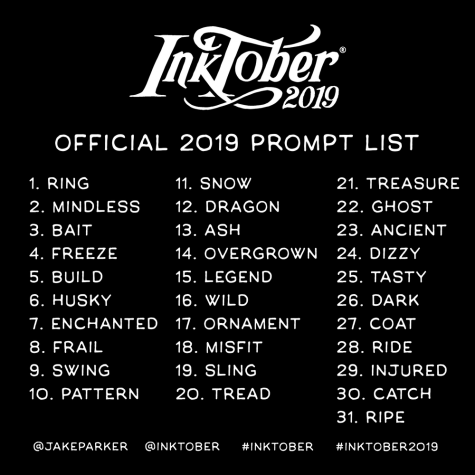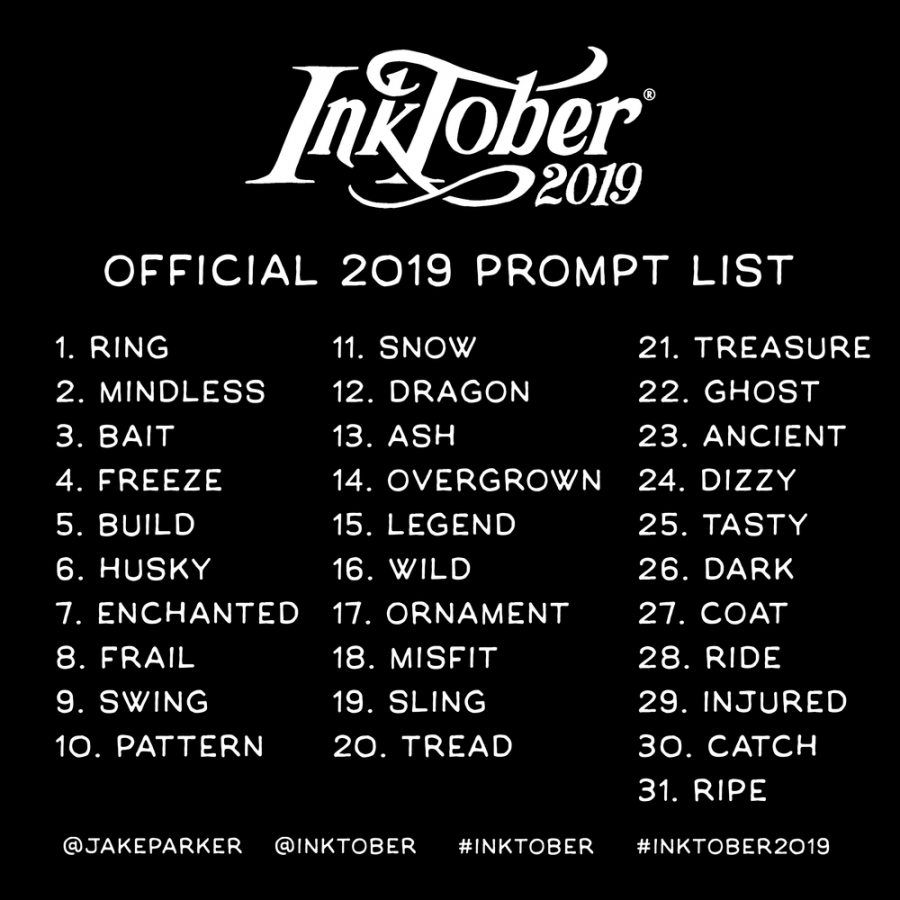 Back in 2009, artist and creator, Jake Parker set out to create a new kind of challenge in the art community. He wanted to challenge himself and other artists to improve their inking skills and to develop positive drawing habits. It consists of a few simple rules and 31 one-word prompts for each day of of the challenge. This is were he came up with Inktober. October, being the spooky month of the year opened the perfect opportunity to try out this dark medium. Many artiest take on the challenge every year to help expand their skills and push themselves to the limit. A few artist at LCHS have also taken on the challenge.
"(Inktober) was a cool experience. Working with ink is something new for me because I use oil pastels rather than ink. It was definitely something new to attempt, " Jamie Hash (10) said.
Inktober allows all artists to reach out of their comfort zones and to try new things. Thinking outside of the box is norm of this challenge. Each prompt causes you to think about what that word means to you or why you created what you did. A single word can have many interpretations.
"It was a trending idea I had. Some stuff I saw on Social Media was definitely inspiring," Hash said.
Artists post their art on all platforms of social media with the #Inktober and get inspiration from one another. Even though all the art on a certain day might be based of the same word each piece is significantly different.
"Inktober is a 31 day challenge using a prompt (optional) where artists draw every day. Specifically using ink but its up to interpretation. I haven't participated this year because its a very difficult challenge. I say go for it, theres no consequences, and its a good way to get the creative juices flowing," Shelby Dalton (11) said.
Every October since 2009, Artists like Jamie and Shelby have taken on the Inktober drawing challenge by doing one ink a day of an entire month, wether that be whole marathon (every day), half marathon (every other day), or the 5k method (once per week). I myself have also participated in the challenge going the half Marathon route. As far as I can say its definitely a good exercise to get the creative side of your brain thinking and helping me to become more consistent in my art style. Inktober is a challenge anyone and everyone should try at least once. Its great for the creative mind.