Spirit Week
Each year, the Battle of the Bridge comes with lots of competition between Lenoir City High School and Loudon High School. Each school competes to raise the most money, donate the most canned food items, and also win the game. Although the schools are competing with each other, the students at Lenoir City High School are also competing with themselves. Each year a week before the big football game, the upperclassmen and the lowerclassmen go head-to-head in spirit week. Points are given out to each class for each student who dressed up for the theme that day. The class with the most points at the end of the week are the winners of spirit week. This year the game fell on a Thursday, so this fun week of dressing up started on the Friday before.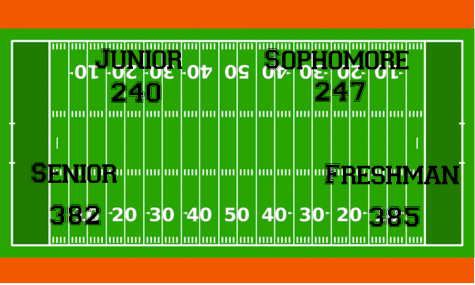 To begin spirit week, Friday's theme was Disney Vs. Marvel. Many students participated on this day and showed their school spirit.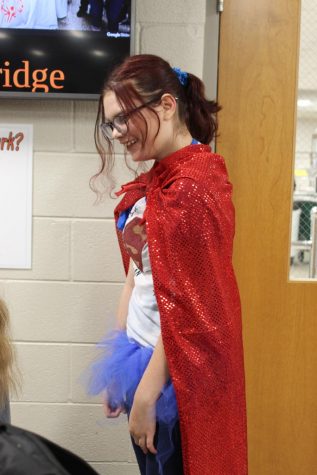 "Disney Vs. Marvel was probably my favorite day because I went all out on dressing up. I think my grade did pretty well on participating, and a lot of my friends dressed up with me," said lowerclassmen Bella Ma (10) dressed up as Superman.
Along with Bella, many students dressed up as a Marvel character, and others dressed up as a Disney character.
Andrew Jenkins (12) said, "You cannot usually wear a onesie to school without getting in trouble, but on Disney day I got to finally wear one and not be in trouble for it".
Andrew dressed up as Disney's Jack Skellington from "The Nightmare Before Christmas".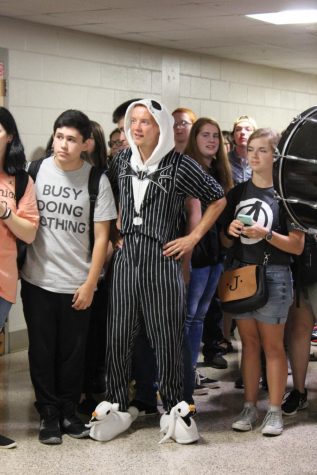 Although Disney Vs. Marvel day was a success, the rest of the week continued to have high participation from each class. The spirit week went as followed: Monday was white vs. black; Tuesday was athletes vs. mathletes; Wednesday was locals vs. tourists; and Thursday was orange vs. black. Each day, the upperclassmen and the lowerclassmen continued to show their school spirit and participate in the themes.
Every day the students were participating more and more and getting pumped up for Thursday, the big game day. Thursday came quickly, and lots of energy and excitement filled the hallways at school. Student's showed their off their school spirit at the pep rally that day, and were also excited to hear which class had won spirit week. After playing in games and activities to receive any extra points they could, the seniors had won, followed by the sophomores, the freshmen, and then the juniors. Although the seniors won, some believe that they could have done better.
"I feel like most of us dressed up, but some did not, and they need to work on dressing up for the next spirit week," said Jenkins.
Unfortunately, Loudon High School won the game, but the students at Lenoir City showed school spirit at school and even at the game. In the end, raising the money and bringing in canned foods was what mattered the most.