The World is Dying: and You're a Part of It
Environmental issues have been in the news frequently this past year. The LCHS student body is not exempt from feeling and seeing the effects of this. Junior Autumn Pippin speaks passionately about how everyone can play their part to keep the earth clean and healthy.
"I think that us as students are the future generation. If we start as kids to recycle and to show better habits and taking care of our earth, other people will follow, and I think that's really important," Pippin said.
Recycling is an important factor in keeping the Earth clean, and it's something that anyone can do! LCHS has recently stopped practicing recycling habits, which has caused quite a bit of distress to some. Mr. Kerr says that he still puts out a trash can for people to dispose of plastic bottles in, and even though he now has to take it out on his own time, he still feels that he is doing his part in making the world a cleaner and healthier place to live.
"I like to protect Mother Earth, make it better than it was before," Mr. Kerr said.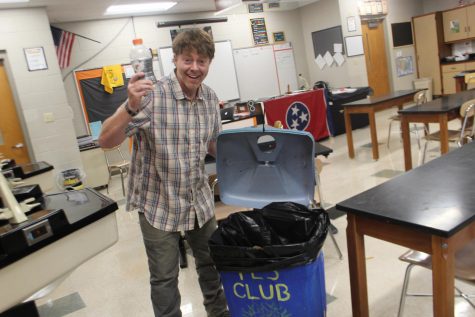 Landfill waste is another extreme issue, and students can even see how important it is to keep our earth clean. Shelby Dalton shares what she thinks about this situation.
"It's horrible. I think that recycling is super important because of the fact that there is so much waste getting put into landfills. Recycling is a huge help to our ecosystems because recycling means that things can be reused and turned into other products, which is key to our existence as humans for a longer time on this planet. It sucks that they got rid of recycling," Shelby Dalton said (11).
In short, our planet is dying, and more people need to take part in cleaning it up! Doing this can be beneficial to future generations as well as ourselves.