Another Shooting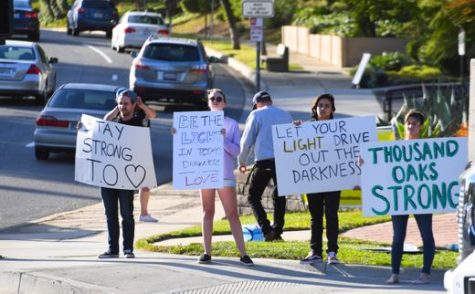 A shooting occurred 11:40 pm at Borderline Bar & Grill, in Thousands Oaks, California, on Wednesday, November 7, 2018. NBC news reports that it was a mass shooting by a 28-year old former marine named Ian David Long. CBS news reports that he left a dozen of people hurt. It was on a night for 18 year-olds and older. According to NBC news said that it was 307th mass shooting that has occured in the United States.
The New York Times reports that when the shooter first arrived he set off smoke bombs to confuse people. People dropped to the ground others ran to find exits, tripping over fallen bodies. There were 12 victims at this horrific scene. Many of the victims had their future planned out. Who they were going to be in life and what they were going to do. Some who went through this had also gone through the Las Vegas shooting that happened a year ago. Many survived both, but many didn't. New York Times talked to a mother of one of the victims. She told them she didn't want prayers she wanted gun control so no one would have to go through this. They also report that Janie Scott, who runs a Facebook page for the Las Vegas shooting last year, spoke with ten of them. She said that many of them are broken and asking themselves why that is the new norm.
"It was a tragic event and many lives were lost," said Aaliyah Amos(11).
Many shootings have happened in the United States. Each one contains many deaths. This is yet another tragic that has happened. There have been heros in these events that have died like Sgt. Ron Helus who arrived at the scene first. Reported by USA Today they said that he died a hero. In all there have been 328 people that have died because of mass shooting in 2018.