Rocky Top You'll Always Be…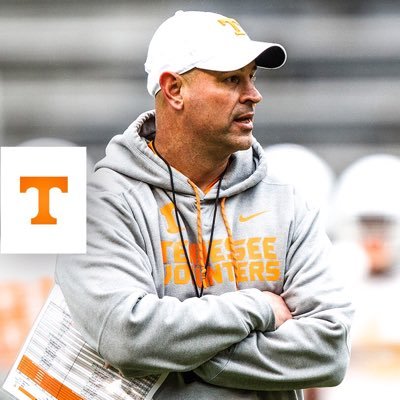 "Rocky Top, you'll always be Home sweet home to me…." Those iconic lyrics are known for rallying Tennessee fans across the state. Rocky Top has been the fight song that has held fans together through the good seasons and the bad. The University of Tennessee has always been a University well known for its success in football Nationally and in the Southeastern Conference (SEC) over the years. However the past 8-9 years have been a rollercoaster for Tennessee fans. As the program has been through several different failed coaches. It has been hard for fans to stick by their team.
"This is my home. It's who I've always routed for my whole life. I can't just give up on them, that's just my mentality," Brady Hunt(12).
Hunt considers himself a Vol for Life and will continue to support his team. He does however hope to see the Vols accomplish a couple things.
"I would be happy if they[The University of Tennessee] got second in their district [SEC East]," Hunt(12).
As the 2018-2019 football season drew near fans knew change wouldn't come instantly, but they were eager to see a little success here and there. The University of Tennessee hired Jeremy Pruitt who had previously been Alabama's defensive coordinator as their new head coach. This once again gave fans a reason to stick by their Vols. Pruitt had been very successful at the University of Alabama, helping them win four National Championships during his coaching career there. Although Pruitt had success at Alabama that didn't mean he was expected to turn Tennessee's program around in a single season.
As the season started Pruitt wanted to lead the team the best he could, and help rebuild the program. The new team knew that results wouldn't come instantly, but fans were disappointed with some of the results so far. As far as conference play goes Tennessee is currently stands as fifth in the SEC. Although their lost to South Carolina hurt them this past weekends win to ranked Kentucky was just what the Vols needed.
Fans were ecstatic to see the Vols win at home. Quarterback Jarrett Guarantano was determined during the game to be successful. With that kind of leadership the Vols can take this win and tuck it under their belt, as they prepare to play Missouri.
Jeremy Pruitt says the team is finally buying into what the coaches are selling and playing a full four quarters of football. Pruitt has lead the team thus far and is being considered as a candidate for SEC Coach of the Year. When asking if Hunt believes coach Pruitt seems to be helping our program so far he talked about Pruitts wins against ranked opponents.
"He's had two big wins against ranked opponents so far. He seems to be a good coach,"Hunt(12).
Pruitt has not yet turned this program around, that will come with time. However, Pruitt is steering the team in the right direction.