Snapchat losing popularity for updating their app.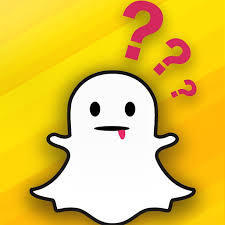 The popular app Snapchat released their latest update for Android and IOS devices. With this modification they have completely changed the layout of the app. It seems like a lot of users are just not liking the new design, even though every update is supposed to help the users to have a better experience using the app. This time, Snapchat didn't accomplished that goal.
Last November, Snapchat gave details about the new changes that were coming with the redesign of the app, changes such as moving the stories to the chats part and where the friends stories were is now the "Discover tab" in which you can see the stories from important people celebrities and companies. With this it would be easier for the users to interact with their friends and also see what's going on in the world in a more organized way. Unfortunately, instead of getting positive reviews, Snapchat is getting bad reviews, even on the Apple App Store their average rating is a 1.9 even though this app is one of the most popular in teenagers.
Not only are there negative reviews, but now users are demanding Snapchat to bring the old version, which a lot people think is impossible. Twitter is also playing an important role in this conflict, since users started to send tweets and expressing their opinions about this update. A good example of this is a very popular user on Snapchat-yes we are talking about Kylie Jenner-who expressed her disgustment for this new update and openly asked her fans what they think about it. Jenner tweeted "@KylieJenner: Mm just saw the new Snapchat.. I don't know how i feel about it! What do you guys think?."
Jennifer Yaguas (12) explained some of the things that she doesn't like about this new update " I think that this new design of the app is just a mess, it's very complicated to find someone's stories and all of the stories are disorganized," said Yaguas.
In the end, the only thing users of this app will need to accept it. It will take time to people to get to know how to use it. It's the same app and it does the same thing. So as long as Snapchat doesn't delete a function, people will still use it.
Sources:
https://news.sky.com/story/snapchat-urged-to-get-back-to-basics-as-petition-to-scrap-update-hits-one-million-11251614
https://www.teenvogue.com/story/kylie-jenner-reacts-snapchat-update