The Film that Swept Us Away: Call Me By Your Name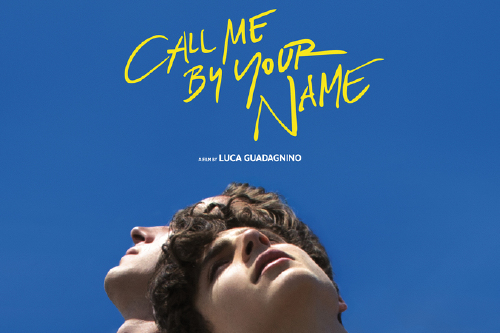 Call Me By Your Name is an enticingly poetic love story set in 1983 Italy, based on the novel of the same name by Andre Aciman. It was directed by Luca Guadagnino and written by James Ivory, and shot mainly in Crema, Italy, which is where the director lives. The film only had a production budget of $3.5 million, versus the average cost of $65 million for a major studio movie, yet it reached Sony Pictures Classics third-highest grossing 2017 release. It is critically acclaimed and nominated for a myriad of awards.
Timothee Chalamet plays Elio Perlman, a Jewish American boy staying in Italy with his family. He falls in love with his father's Jewish American assistant Oliver, played by Armie Hammer. The Italian summer is captured with softly bright colors that do more than reflect on the time setting of the movie. They seem to personify the 80's summer along with the emotions of the main characters. Fastidious details appear in the props and set, as Guadagnino used dishes and artifacts from his own home, and only placed books published before 1982 in the background. Elio's house was one that Guadagnino had wanted to purchase but could not afford, so he decided to make a film there instead. It was shot in sequence, which is generally rare, but added significantly to the actor's immersion in the roles and atmosphere of the story being told. Chalamet was in Crema, Italy a month before filming started, because he had to learn how to play piano, guitar, and speak Italian for certain parts in the movie.
Andrew Hackworth (11) saw the movie with a friend of his. He found the directing techniques to be very enthralling,
"I think it was interesting they filmed it in sequence. It must have been frustrating, for the actors and the crew, because that's a lot of back and forth from one location to the other and back again. It must have paid off though, because the film, the acting feels so real and genuine," said Hackworth.
The unique soundtrack includes work from Sufjan Stevens, an American singer/songwriter and multi-instrumentalist whose music is so diverse and distinct that it proves difficult to extrapolate to a genre. Guadagnino uses Stevens's songs paired with long, drawn-out sequences of actors or scenery to give insight to emotion, mood, and what lies underneath the surface of the film. Much of the movie is sequences without dialogue, a bold but extremely effective technique to give a lucid and naked feeling that the film is being experienced in real time. Shots seem to flow into each other like the languid summer setting. The dreamy sequences coupled with the bright, summer landscapes and vivid architecture of the town truly transport the audience to the place and time of the film.
Hackworth hadn't heard of Sufjan Stevens before the film, but now he is a big fan.
"I really like Sufjan. His music is so ethereal and space-like, it makes me feel like I'm in a whole other dimension," said Hackworth.
Call Me By Your Name is an unflinching and uncynical story of what it means to love and what it is to be human. It paints a picture of a moment in time that will never die but can never be resurrected other than from memory. It is reminiscent and heartbreaking, yet it is uplifting, fulfilling to its purpose, and a film that needs to be seen.
Sources
https://en.wikipedia.org/wiki/Call_Me_by_Your_Name_(film)
https://en.wikipedia.org/wiki/Call_Me_by_Your_Name_(novel)
http://www.latimes.com/entertainment/envelope/la-en-mn-call-me-cast-20171214-story.html