Pixel: the New Phone Created by Google.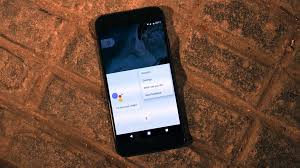 Are you always tired of the annoying notifications on your cell phone saying "No more storage?" Well Google has a good option to forget those problems.
The past October 20, Google released their new cell phone. An interesting fact about it is that it has unlimited storage for photos and videos. This new and beautiful phone brings the new technology that Google was working on for a long time; this is the first phone with Google Assistant. Google Assistant is almost the same thing as Siri with the iPhones. It helps you if you want to know something. Just ask it a question and it will respond to you.
Experts are now saying that the Pixel is the number one competitor of the brand new iPhone 7. The Pixel has a powerful camera of 12.3 MP which is almost the same resolution as the iphone 7. Another good point about the Pixel is the battery lasts seven hours if you use your phone a lot. It also charges faster than other cellphones. The Pixel comes in two sizes (5 or 5.5) and three colors (black, silver and blue).  If you are interested on buying the Pixel or Pixel XL and you want to make your own case you can do it. The only thing you need to do is go to the Pixel's official website and then you can see a button in which you can make your own case with a color or even with one of your pictures.
Verizon is the only carrier that is going to sell the Pixel.  Some people who have others carriers like Sprint, AT&T, or T-mobile would not want to change their carrier only for one phone. The price is a very important thing about this. The pixel cost is $649 or $27.04 each month for 24 months, which is almost the same price as the iPhone 7 (649.99).
Mauro Perez (10) prefers the Pixel over the iPhone 7 because he does not like the iPhones. "I like the Pixel more than the iPhone 7. I just think that the Pixel is better," said Perez
Note: the information about prices was checked on October 28, 2016 and some of the information could change.
For more information visit: https://madeby.google.com/phone/