5 Local Places To Visit This Halloween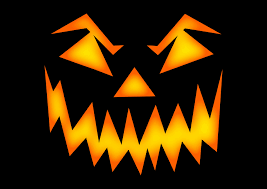 As you grow older, you may think, "I'm too old to trick-or-treat. What now? How must I celebrate the spookiest holiday of the year?" Don't be despondent! There are PLENTY of things to do on Halloween besides trick-or-treating, and a great number of places to go.
Here are 5 local places to visit this halloween (in no particular ranking or order)
 Boo! At The Zoo
This event is held at the Knoxville Zoo, located at 3500 Knoxville Zoo Dr, Knoxville, TN 37914. It includes any age of participants/visitors, so it's family-friendly and is not too scary. Boo! At The Zoo has trick-or-treating, music, costumes, and a carousel ride. The dates in which this event takes place are Oct. 22-25 during the hours of 5:30-8:00 p.m. Tickets are $8, and children under the age of two get in for free.
 Dead Man's Farm Haunted House
This haunted house comes with the tale of the Bludgeon family, the previous owners of the farm. The walk through the house takes approximately 30 minutes, and physical contact is optional. There, you can watch fire breathing, surround bonfires, and there are concessions and music. Dead Man's Farm is located 9567 US-11, Lenoir City, TN 37772, and general admission is about $16.95, with free parking.
 Frightmare Manor Haunted House
Located at 7588 W Andrew Johnson Hwy, Talbott, TN 37877, Frightmare offers a rich, yet, twisted history. Legend has it that the previous owner, Jeremiah Lexer, went on murderous rampages. This haunted house has 5 attractions, including the house itself. If you "survive" the tour, you get all of your admission money back. The "nightmare" lasts about 20 minutes. Admission is $15. You must be 18 or older in order, and will have to sign a release form.
 Dante Haunted Forest
Whether or not you believe in ghosts/supernatural, Dante's Haunted Forest is all around eerie attraction, claimed to be actually haunted. It is located on Clinton Highway, park at Ricks Repair, 3361 Clinton Hwy, Powell. The bonfire and hayride are free, but to enter the forest costs $10. The dates are Oct. 23-25 and Oct. 28-31 during the evening/night.
 The Haunting of Hill House
If you're interested in watching plays, this should be an interesting and fun experience for you. On October 28 through November 13, the Knoxville Children's Theatre will put on a production based on a Shirley Jackson novel. The theatre is located at 109 East Churchwell Avenue| Knoxville, TN 37917.
Have fun this All Hallows' Eve! 
Sources: https://www.visitknoxville.com/events/halloween/
http://www.thescarefactor.com/haunted-house-directory/tennessee/
http://frightmaremanor.com/nightmare/
http://archive.knoxnews.com/entertainment/family/scared-yet-you-should-be–heres-a-list-of-halloween-events-in-the-knoxville-area-ep-1321262820-353388261.html
http://www.deadmansfarm.com/