What Would Ryan Lochte Do?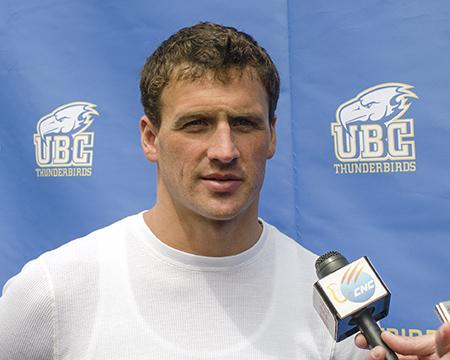 The 2016 Rio Olympics just ended recently, and rather than talking about some of the amazing feats the athletes have accomplished, people are talking about what happened to Ryan Lochte. News came out on August 14, 2016 that Lochte and three of his swimming teammates were robbed at gunpoint, after a night out in Rio. Lochte and another teammate, Jimmy Feigen, had given statements to police.
Inconsistencies in stories being told by Lochte and between Feigan started becoming apparent. Originally as Lochte told it, he and his teammates were forced out of their taxi, and were held at gunpoint by four men in Rio de Janeiro police uniforms. Before any more testifing was done, Lochte left for the United States. The other teammates who had not given statements, Gunnar Bentz and Jack Conger, had to stay and be witnesses while Rio officials looked for Feigen.
It was later found out what had truly happened the night Lochte said they were robbed and held. The swimmers, while intoxicated, had gotten out of their cab to go into the gas station's bathroom. Being told they weren't allowed to use the restroom, they went behind some bushes. Lochte also committed some minor vandalism to the station before returning to the cab. In Rio, it's commonplace to have security with guns, so the security guard of the station demanded reimbursement for Lochte's vandalism of the station. They were forced to pay approximately $50 for damages before leaving. With as many amazing records and firsts set at this Olympics, Lochte's twisted contortion version of what happened that night managed to make top news. He has since apologized about incriminating Rio, as well as taking attention away from the athlete's feats at the olympics.
http://sports.yahoo.com/news/ryan-lochte-truth-nbc-000000934.html
https://www.google.com/search?q=ryan+lochte&rlz=1CAASUF_enUS704&source=lnms&tbm=isch&sa=X&ved=0ahUKEwjqjvqL69zOAhXEthQKHS-MCEIQ_AUICSgC&biw=1280&bih=655&tbs=sur:fmc&safe=active&ssui=on#q=ryan+lochte+interview&safe=active&tbs=sur:f&tbm=isch&imgrc=c7Mn56YfkxBgWM%3A