Finding Dory Preview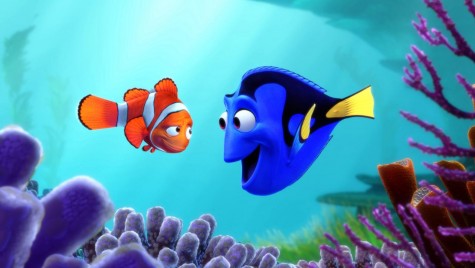 Approximately 13 years after the release of "Finding Nemo," Disney Pixar has decided to launch its sequel titled, "Finding Dory."  Though the movie was said to be released on November 25, 2015, anticipating fans will finally be able to see it in theaters June 17 of this year. I am one of these eager fans.   
Starring Ellen DeGeneres, "Finding Dory" displays a blue fish, called Dory, who is a very forgetful fish. Six months after "Finding Nemo," Dory tries to fulfill her wishes to be reunited with her father and mother, with the help of clown fish Marlin and his son, Nemo. On her journey to home, Dory meets a beluga whale named Bailey, Destiny, the whale shark, and an octopus called Hank.  The film will return some friendly faces from the first film, such as: Crush, Squirt, Gill, Mr. Ray, and Deb. The original voice actor for Nemo, Alexander Gould, will also make a cameo in the movie.
"Finding Dory" will include the following actors: Ellen DeGeneres, Albert Brooks, Hayden Rolence, Diane Keaton, Eugene Levy, Kaitlin Olson, and many more.
I have been planning on watching this movie ever since I heard the rumors concerning it. As a kid, "Finding Nemo" was one I had watched over and over until I had gotten bored with it. I haven't gotten tired of this movie, though, even to this day. I am so excited to see one of my role models, Ellen DeGeneres, to star in a movie that will bring my childhood back to life.
Needless to say, people of many ages will be filling the seats of every cinema, just to see their favorite blue fish.    
Sources:
http://www.imdb.com/title/tt2277860/?scrlybrkr
Disney
http://www.comingsoon.net/movie/finding-dory-2016?scrlybrkr#/slide/1
https://en.wikipedia.org/wiki/Finding_Dory?scrlybrkr
http://disney.wikia.com/wiki/Finding_Dory