CELLPHONE POLICY ENACTED, CHRISTMAS IN SHAMBLES
More stories from Holly Thompson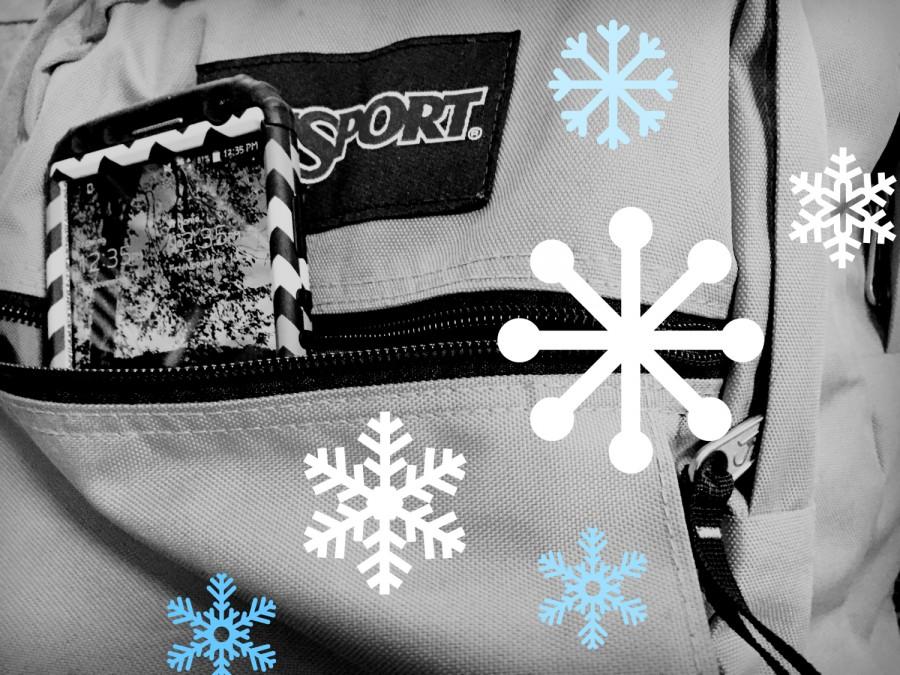 Note: This story is purely satire. All quotes and (most) facts are from the writer's imagination. Santa Claus is not real.
LENOIR CITY – Effective immediately, Lenoir City High School will introduce a new mandate entitled The Red Card/Green Card Act of 2015 to the cellphone policy. In an official press release, the school said, "The policy will communicate to the children using clear and punchy 'yes/no' language. Our polls found that children respond well to being told 'yes' and 'no' rather than being obliquely glared at." The mandate strives to effectively designate time for cellphone usage by having faculty post red cards labeled "No Phones" and green cards labeled "Go Phones" at the front of the classroom.
"Red and green cards," said an official in the school's administration. "It's tactile and festive. It disciplines students – but tastefully, in the spirit of the holidays."
Despite its ostensible purpose, diplomatic officials within the student body suggest that the mandate is not, in fact, a response to increased cellphone usage, but to the public's War on Christmas, precipitated by Starbucks's secular red cups. This is a particularly potent theory after so many parents complained that teaching the method of Santa Claus's gift distribution as it relates to trickledown economics in science classes was "inappropriate" and "frankly, a little absurd."
Although the red and green cards will continue to add clarity and discipline to the cellphone narrative, what's unclear is whether or not students will receive their confiscated phones back before Christmas.
In fact, students were quick to suggest that immediate excessive phone confiscation would afford the administration time to repackage them and distribute them as "Christmas gifts" to the children, distracting them from the abuse of Tennessee's new testing standards. This was done to great success in a small-town high school in the Texas panhandle, where students found their old cellphones under the tree in snowflake wrapping, addressed from their "friends in high places." "It's just like my old one!" they would announce, assuming no suspicious activity.
In the great mountains of Tennessee, though, some are dubious.
An anonymous student offered, "No way I'd fall for that. Is anyone gonna think they have the funding to buy us all cellphones? We don't even have toilet paper. I don't have toilet paper right now. I literally cannot move." The student declined to comment further; however, the sound of Angry Birds could be heard from the stall, and the student seemed to murmur to himself, "No way they'll find me here."
Regardless of turmoil within the masses, the administration is confident in the efficiency of The Red Card/Green Card Act of 2015. Even dissenters are having a hard time resisting the holiday cheer, as an official confirmed.
"Do I like it? No. Do I think it's ethical? No. But do I wanna deck those cards out in tiny Christmas elves? You bet I do."
Leave a Comment