Believe and Achieve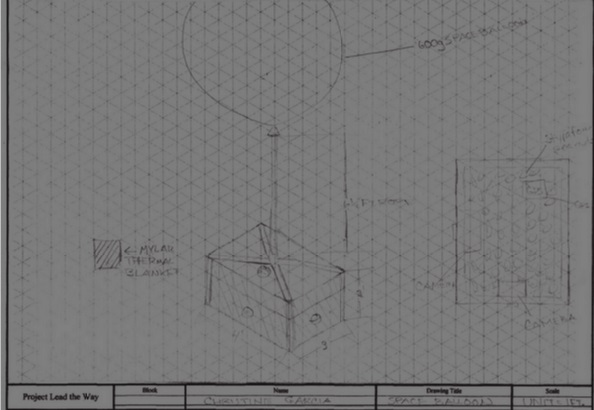 Incredible things seem to happen to those who work for opportunities. Beccah Blevins (12) has been working towards getting a grant for her Senior Engineering Design project for several weeks.
The Tate and Lyle Math and Science grant is awarded locally to math and science classes who are in need of funding. Blevins had to apply and answer questions about how it would impact the class as well as the school as a whole,explain how many people would be working on it, what it was, and the different parts they needed to complete the project along with the cost of these parts.
"It's like a shopping list," Blevins said.
The congratulatory email was sent directly to Mr. Smith earlier this week. The class earned $1,500 due to Blevins' hard work on the grant application.
In the class, there are two teams competing to build a high-altitude balloon called a "space balloon." In order for one team to be able to build their balloon, they needed specific parts.
"It's a really big deal because it would have been impossible to do the project without the grant. It's a huge accomplishment. It was really exciting for me because I put so much work and heart into it," Blevins explained.
Her partner was Bryan Charles, who helped her form ideas, but Beccah composed the grammatical side of it.