Full Force in the Air Force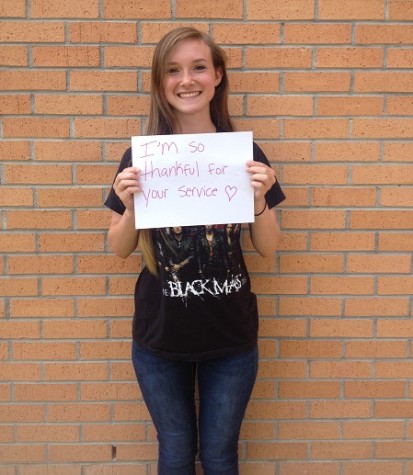 One of the most difficult jobs in the world is leaving your family behind as you embark on a journey to protect your country. However, military work is also one of the most respected and admired careers in America.
For families, saying goodbye so often can be difficult. For Annie Shepherd (10), it's definitely not very easy.
Annie's step-father is in the Air Force and has been for many years. He prepares planes and checks for supplies before they depart. He travels once a year for about two months at a time to the Middle East to serve his country.
"I do miss him when he's gone, but I know he's not very likely to get hurt with his job," said Shepherd.
"I'm excited for the opportunities he gets."
As with any job, being in the Air Force has its definite ups and downs. "The best part is that he has such an honorable and prideful job. The worst is that it's hard and has the potential to be dangerous," Shepherd explained.
Annie cannot conceal her pride for her step-father. "If I were to tell him one thing about his service, it would be that I'm so thankful."