Goodbye, Mr. Good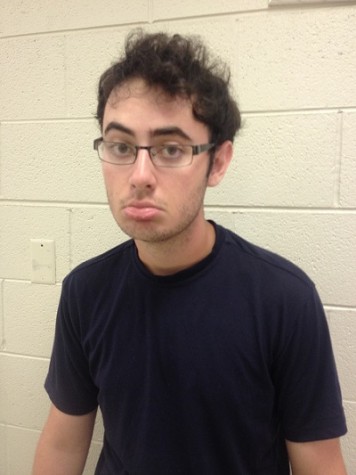 As the next phase of someone's life comes along, emotions run rampant and his or her surroundings begin to change significantly. They begin to see the world in a slightly different way as the next step of his life is quickly thrown at them.
Wes Good was a senior at LCHS last year. Recently, he moved into a dorm at Tennessee Tech University in Cookeville, Tennessee, where he plans to major in engineering. His classes began August 24th.
Moving to college can be a scary and emotional transition not only for the one attending, but also for family, especially when the college is so far from home.
Eighty-four miles separate brothers Wes and Trevor Good (11), as well as a one to two hour drive.
Wes was excited but nervous for this new adventure. He left his home and family behind as he moved on. The brothers are very close.
Trevor, who still attends LCHS, said, "I was excited for the opportunity that's been presented to him, but saddened to see him go. It was hard to say goodbye because he lived down the hall for seventeen years. He'll probably visit when he can, maybe on the weekends," said Good.
The biggest change that has been noticed at home is that it is much quieter without his older sibling, who loves to make nonstop puns.
"I've only talked to him once since he left, and I found out he's already been to his first party," laughed Trevor.
"I was there the night Wes was leaving," said Trevor's girlfriend, Beccah Blevins (12). "They hugged for a long time, and when Wes pulled back, he was crying."
This is obviously a huge change for any student, especially when that student is also a sibling. It is a bittersweet transition, but one that is a must.