The Pregnancy Project Review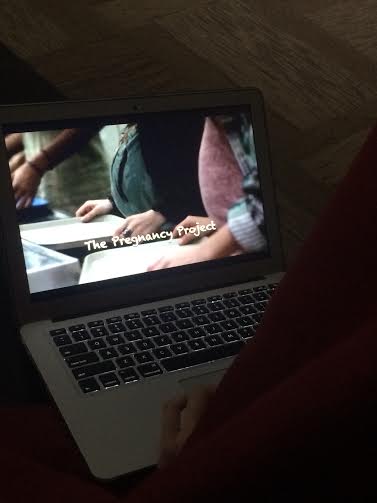 The Pregnancy Project, a film, follows Gaby, a senior in high school who is a straight "A" student and college bound. Gaby's family line consist of teen pregnancies.
For her senior project Gaby fakes being pregnant, only telling a few close people to her the truth behind the project. But what starts out as an understanding of statistics turns into an social experiment about stereotyping that opens Gaby to a entirely different world.
The film is based off a book written and starred in by Gaby Rodriquez. Like from most any point of view of a average teenager, there's a lot of new perceptivity and many childish scenes.
Gaby is ignorant to the fact that having a baby is naturally a hard job, stereotyped or not, and and that the consequences live with you for your entire life.
No one gives Gaby the time of day the moment they find out she's 'pregnant'. as soon as it's out to everyone her life is doomed to certain failure.
Though Gaby is "pregnant" she hasn't changed, she's still the brilliant girl who plans to go to college and succeed in life, but no one else can see it.
Acting is top of the line, Alexa Vega aka Gaby, is very convincing in the roll of a fake pregnant girl who overcomes so much.
Judy Reyers is also good as her mother who supports her throughout the process, but also reminds her that Gaby is only experiencing things at surface value. The rest of cast is generally good, for some people that support her and others that strongly disagree.
The Pregnancy Project is not only about teen pregnancy, but also stereotype.  Overall the film is top notch in my opinion, but it can also use improvement like all other films.