Before I Fall
A young adult novel sure to please
More stories from Samantha May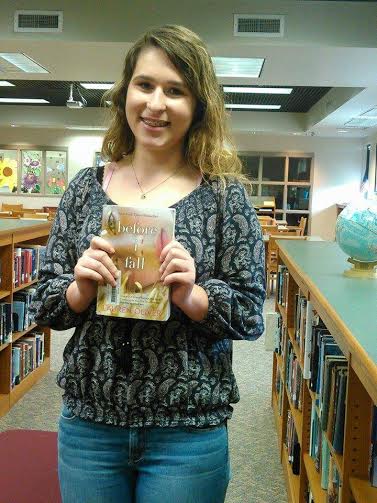 I was on a hunt for a new book to read in the library one day, and I came across Before I Fall by Lauren Oliver. For me, a girl that reads more than she does anything else, I couldn't put this book down.
It took me on an emotional roller coaster. I laughed, on the inside of course, and other times it made me a little sad, but over all I loved to read about everything that Samantha Kingston had to overcome.
I think for a book aimed to grab the attentions of young adults, Before I Fall hits it spot on. It stays interesting and never goes dull. Lauren Oliver is one of my favorite authors now.
The book is about this girl named Samantha Kingston, a senior at Thomas Jefferson High, and she definitely had it all. She was popular; she and her three best friends had first pick at everything in the school. She was also really pretty, and even had the one guy that everyone wanted to be with.
One night, one mistake, turned everything to a blur. Her last day became the only day that she lived. The same day playing over and over again. Each day she encounters a new situation and then the next time that she wakes up its like nothing happened and she is reliving February 12th over and over again.
She thinks that she can stop it by fixing the mistakes and making everything right but by the end she knows the real reason that she is reliving the same day over and over again. Its not to save herself but instead its about saving the girl that was suffering the most– "Psycho Path," as they called her.
Lauren Oliver has done a tremendous job with showing the situations that a senior in high school might come across. The book portrays the reality that teenagers really live in, with the bullying and the teasing, along with the pressure to be just like everyone else and when you're not, you are an outcast. It's scary how real the book really is minus the fantasy part of it of course.

There are four more books similar to Before I Fall. These books include: Delirium, Requiem, Panic, and Delirium Stories. I haven't read any other book besides Before I Fall but since that book was so good, I couldn't resist but to grab another one. All of these books can be found in the library if you are interested in reading them. I highly recommend reading Before I Fall even if you choose not to read any others.
Leave a Comment