Do What You Want
More stories from Lane Vineyard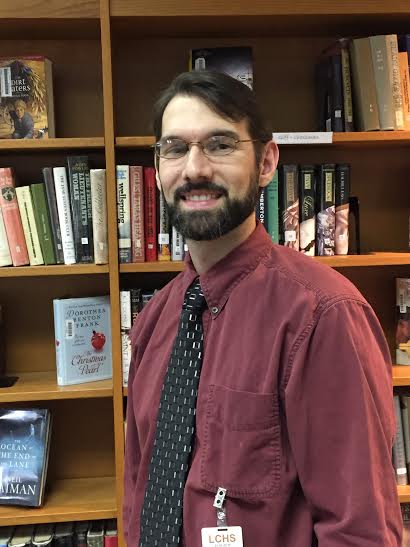 Although it's hard to believe that teachers have lives outside of school, it's most certainly true. Everyone has their passions and hobbies; work isn't the only thing people focus on. Recently, one of our teachers here at LCHS was given the opportunity to work while also doing something that he is passionate about. English 11 teacher, Mr. Johnston, has taken over the theater department– taking on responsibilities for teaching both classes.
Johnston's passion for theater sparked when he was in high school. He participated in multiple productions throughout high school, as well as college. He was able to be a part of productions such as Seven Brides for Seven Brothers, Screwtape, Cheaper by the Dozen, and Good Man Charlie Brown.
"I loved theater when I was younger. I went on tour with a musical called Mr. Jones and studied movement with the Push Physical Theatre."
Johnston plans on putting his experience to use by teaching his students different kinds of acting techniques. He wants to be able to introduce his students to new forms of theater; to help them discover how to comfortably  switch in and out of their acting roles. Although he is new in his position, Johnston is already jumping into action with his class.
"My goal is to push people into places that make them feel uncomfortable, but ultimately make them better performers. I want my students to get a sense of how to develop believable characters, and create appealing stage pictures."
Johnston has only taught here at LCHS for two years, however, he is already teaching two different classes.
"I still teach my English class. Teaching writing is more painful than teaching theater, but it's still my passion."
Johnston has big plans for his theater class this year. Although he has yet to decide on this year's production, he has a pretty good idea of what he wants. Due to his ambition and comfort in the theater department, he will definitely be looking for a challenge.
"I can't wait to see what I can do with theater. I feel like I can take it to a whole new level this year."

If you're wondering if taking theater would be for you, I would highly recommend that you take it this year. It is clear to see that Mr. Johnston knows what he is doing, and will push his students in the right direction. His list of experience in this department is not only lengthy, but pretty impressive as well. Although I am not taking theater this year, I wish that I was. I have high hopes for Mr. Johnston after realizing how much potential he has to offer; his new students should be excited as well. Things seem to be looking up for the theater department, and who knows how much good will come out.
Leave a Comment