Throwback to Childhood
More stories from Lane Vineyard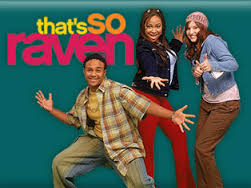 Growing up in the early 2000's, I was subjected to a myriad of great kid television shows that are still loved today. We all know the Drake & Josh theme song, the meaning of the word "nakey" and how it feels to grow up living in a hotel. We were able to watch the kids in these television shows grow and mature while we were doing the same. However, we know now that TV shows do not go on forever. Whether it be the show is starting to drag on or the actors are getting too old to play their characters, every show will eventually meet its demise. These days all we can really do is reminisce, and try our hardest to not forget about our old favorites.
One night this summer, around one in the morning, I found myself absent-mindedly  flipping through the TV channels. I came to the Disney Channel, and was taken aback by what I saw. Instead of one of their current waste of time TV programs, Phil of the Future was playing. I simply could not believe my eyes. After the episode went off, an episode of Kim Possible came on. Without any further questioning, I proceeded to immerse myself in nostalgia. After some further research the following day, I discovered that the Disney Channel now plays reruns of old shows on weekend nights. They play all of our favorites such as: The Proud Family, Even Stevens, Kim Possible, Phil of the Future, So Weird, That's So Raven and many more.
Last Thursday, Disney Channel started "Throwback Thursday" where they play two hours of one of their old shows. Most recently they had a That's So Raven marathon, which I happily watched. That's So Raven was my favorite Disney show as a kid, so it brought back hilarious memories from my awkward childhood days. It was pretty strange seeing the characters on my TV screen again. I had not seen them in years, and it was a little bittersweet seeing them after all of these years. It made me think about how much older I am now, and how I will never be able to experience the show the same way that I did when I was a kid. Well look, now I'm getting all salty. I guess for me it was just one of those moments that really made you miss your childhood. Now every time I watch one of the Throwback Disney shows I'm going to get extremely sad!
If you think you are interested in feeling nostalgic and possibly getting salty over lost memories like me, then you need to find your way to the Disney Channel on a Thursday night or weekend. If you're gonna do it though you  might as well go all out. Get in some jammies, curl up with your favorite blanket and watch a couple episodes of Lizzie McGuire. Don't be ashamed to laugh at the jokes even though they're ridiculous, and don't be afraid to sing along with every theme song! Embrace your memories, whether you might be ashamed of them now or not. I will continue doing so without any shame. This is definitely the suite life……the suite life…did you guys get it? No? Okay then….goodbye.
Leave a Comment