"You have 5 minutes remaining"- Tennessee State Testing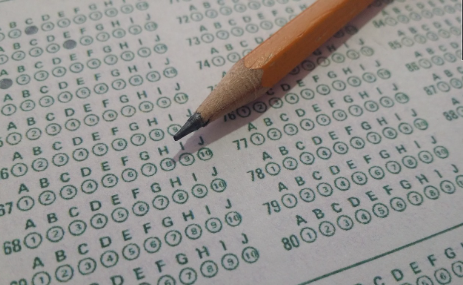 As the school year is wrapping up, state testing is beginning. At Lenoir City High School, students and teachers have all been preparing for end-of-course exams, AP challenges exams, and state-dual credit exams. LCHS' biology teacher, Carlie Spears, has had her own personal checklist of ways she prepares her students for the biology EOC.
"I prepare students for the EOC utilizing the following: 1. Talk often and early about expectations, the date, and test-taking tips, 2. Start reviewing questions/biology standards 3 days before the EOC, 3. Create a massive study guide with videos and vocabulary and put that on Canvas about a week prior to the EOC, 4. Play review games the day before and review expectations and details," Spears said.
Lenoir City has been testing for the past two weeks now and will continue next week. LCHS Student, Ellen Orr, has already taken the Algebra 2 exam on April 26. Orr states that there was a certain part of the test that she found to be difficult.
"The most challenging part of the test was the time limit. It added more stress knowing that you only had a certain amount of time to complete the test," Orr said.
Even though testing can be difficult, there are ways to make the test easier. Both Spears and Orr have some words of wisdom for the students who are testing this month.
"Look over your entire biology notebook the week prior to the EOC, take the reviews seriously, get good sleep the night before, and answer every question," Spears said.
"I would say to stay focused and don't stress about it," Orr said
End-of-course exams will wrap on May 3, and AP exams will begin. AP testing ends May 9, and then school is out for the summer!