The Bitter-Sweet 16 for the Vols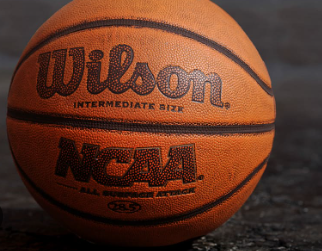 An average of 10.7 million people have been gathering around their TVs, marking on their own brackets, and watching their favorite teams win and lose this past month. This month-long event is the biggest stage for college basketball and is known as March Madness. As with the rest of the United States, March Madness is a big deal here in Tennessee. The University of Tennessee's Men's and Women's basketball teams this year were able to qualify for the March Madness tournament. Both teams had a good run in the tournament but were not able to capture the NCAA National Championship.
The Lady Vols went into March Madness ranked as the number 4 seed and were able to reach the sweet 16. Tennessee defeated #13 Saint Louis–95-50–in the first round. Then in the second round, They defeated #12 Toledo 94 to 47. The Lady Vols ended their journey in March Madness by losing to Virginia Tech, 94-47. Forward for the Lady Vols, Rickea Jackson, led the team in points with an average of 19.2 points. Lady Vol, Jordan Horston, ended the season by leading the team in rebounds, assists, steals, and blocks! Tennessee Women's Basketball Coach, Kellie Harper, shared her thoughts on the Vols' last game of the season at a March Madness post-game press conference.
"Yeah, obviously this is not the outcome that we were hoping for. We've got a lot of hurt folks in our locker room right now. So it's a pretty tough one. Hat's off to Virginia Tech. Obviously, they're playing great right now. They came in and played their game. They did a great job sticking with their game plan. They got it inside. Obviously, Amoore was aggressive. And then their first half defense, I thought was really — and our offense was really the difference in the game," Harper said.
Tennessee's Men's Basketball traveled the same length in the tournament as the Lady Vols did. In the first round, The #4 Tennessee Volunteers, defeated #13 Louisiana 58 to 55. Then Tennessee beat #5 Duke in the second round, 65-52. In the Sweet 16, The Volunteers lost to #9 FAU, 62-55. The leading season stats for the Tennessee Volunteers consisted of Santiago Vescovi with 12.5 points per game, Oliver Nkahhoua with 5 rebounds per game, and Jonas Aidoo with 1.3 blocks per game. Zakai Zeigler also led the team in Assists and Steals. Rick Barnes–Tennessee's coach–in a press conference, reflected on the season and credited FAU for their win.
"[I'm] proud of our team, too, for being in this position with a chance to move on. Again, tonight Florida Atlantic, they won, they played hard, and they deserve to move on," Barnes said.
Even with Tennessee losing, Their fanbase and students are still loyal to the volunteers. University of Tennessee's sophomore, Jackson Westenhaver is still positive after the Vols' loss.
"It was disappointing to see them [Tennessee] lose again. I hope to see Tennessee comeback next season and do better," Westenhaver said.
After this season, The Tennessee players, coaches, and fans are hoping for an NCAA National Championship win in the near future.