27 weeks down, 9 to go: Spring Break 2023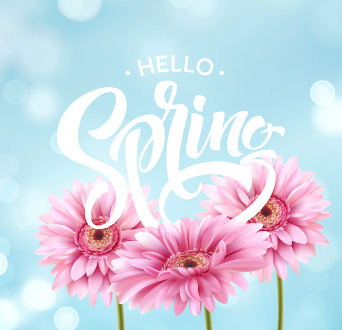 Flowers are blooming, the sun is shining, and spring break is just around the corner. Lenoir City High School students will be going on spring break during March 13-17. Some of LCHS' students are staying in town while others are traveling. Lenoir CityjJunior, Ruthie Davis, is traveling to New York City for a journalism conference with her class.
"I am planning on exploring the city with my classmates and getting to learn more about journalism and the community, as well as seeing how things are and being able to make more memories for my high school experience. But I'm also really excited to see the new shops and places I've never been before the previous time I went to New York. Especially, after covid a lot of things have changed in the city which I'm excited to see what they are and I'm looking forward to all of the shopping and the restaurants we are going to be eating at and as well as going to Broadway shows and exploring the city as a whole," Davis said.
While Davis and her journalism class explore the Big Apple, other students will stay home for the break. LCHS Senior, Isabella Rojas Diaz, plans on relaxing and enjoying her week off at home.
"I don't think I'm doing much during this spring break other than just resting and maybe studying for my citizenship test," Rojas said.
Even if you are staying in town for spring break, there are many things to do here in East Tennessee. Especially if you live in Lenoir City, you are around Knoxville, Pigeon Forge, Gatlinburg, and many hiking trails with waterfalls. According to TNVaction.com, there are many natural sites you can visit in Tennessee and several outdoor activities to do.
"It's no secret Tennessee has amazing outdoor adventures. Zip lining, rock climbing, mountain biking and every activity in between can get your adrenaline pumping and give you a different view of the natural beauty found in these borders," TNVaction.com said.
As the countdown to spring break is getting closer, the end of the school year is getting closer. Lenoir City High School students have worked extremely hard these past twenty-seven weeks and are looking forward to enjoying their spring break!