ACT Ready!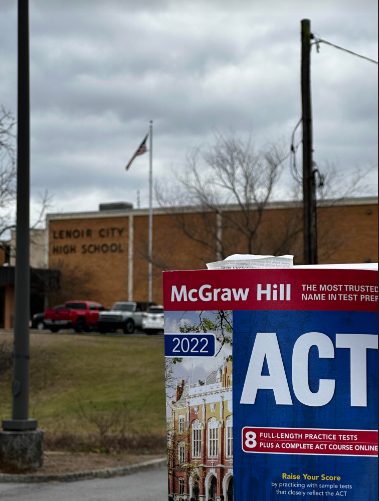 Junior year is a tough one, academically, with hard core classes, such as Chemistry and Algebra II, as well as the stress of the ACT in the spring. While trying to make good grades, Juniors also have to worry about studying for their ACT, which is a big factor in college acceptances, scholarships, and even affects eligibility for some classes offered Senior year. ACT just released the following 2023 spring testing dates: February 11, April 15, June 10, and July 15. The Class of 2024 will take the test for free on March 7. Susana Gonzales-Castro (11) plans on taking the ACT this spring and has been preparing for the test these past couple of months.
"Since the ACT is coming up, I've been going over practice problems from previous ACTs. I also have been going over videos of people explaining ACT questions," Gonzales-Castro said.
ACT prep classes are another great way to prepare yourself for the ACT. Emma Cubberley (12) took the opportunity to take these classes and found great success with them.
"Outliers Advantage ACT prep helped me by really targeting my English score. I got it up to a 30. I would definitely recommend it to other strong-willed students," Cubberley said.
With Cubberley's good score on the ACT, she is attending Appalachian State University in the fall of 2023. Cubberley's great mindset also helped her with the ACT. Cubberley encourages other students to have a positive mindset when it comes to taking the ACT.
"Don't let your score define you. Be mindful of your time on the test. It's okay to start at a low score because it is possible to raise it with the right amount of work," Cubberley said.
This important testing opportunity is just around the corner for our Juniors. Good luck to our Class of 2024!