New Maroon 5 Album
More stories from Elaney Young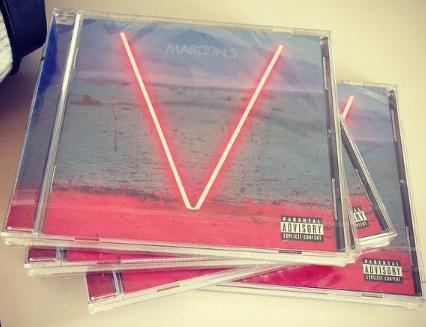 Recently V, the newest Maroon 5 album, was released for sale, and it is fantastic! Though most people only acknowledge the lead singer, Adam Levine, as the primary band member, this album shows the talents of each member. I've listened to each and every song on this album, and majority of them are prize worthy. You can tell through the perfection of each lyric and chord that this album tops all of those before. Maroon 5 previously released four chart-worthy albums, and though Songs About Jane didn't make it as high as it's predecessors, it does have their first platinum hit, "She Will Be Loved" on it.
However, when fans take a look at this album, I have a feeling that they will remember it for one of two songs: "Maps" or perhaps the tender, loving "It Was Always You"; which Adam Levine noted is about his newly-wed Wife, Behati Prinsloo.
Prinsloo and Levine knew each other for a multitude of years before dating, and especially before their marriage, on July 14, 2014. Such a sweet introduction to marriage, don't you think? Showing your love for a spouse through music isn't original at all, but this song says every little thing you would want your husband to say. Kudos to you Adam!
Leave a Comment