100th Day of School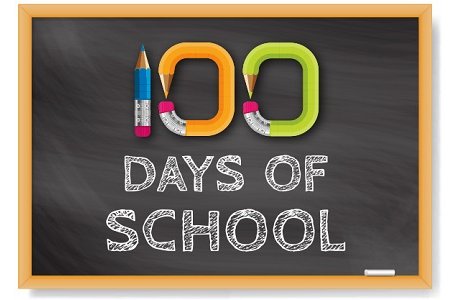 Friday, January 20th, 2022 marks the 100th day of school commemorating all the hard work of teachers, students, and faculty. This is the time to reflect together as a community on what we've learned and what we look forward to learning in the future.
Our school has decided to celebrate this milestone by creating the 100th Day of School challenge. This is where students are tasked to decorate shirts with hundred things on them.
Lenoir City High School has decided to take on this challenge. Tasking multiple classes with the creative liberty to decorate whatever they want with a shirt. Biology teacher, Carlie Spears, a passionate participant aims to complete this challenge with her students.
"It means that we hit hundred days, which is exciting. I think if we keep things positive, students will have a positive outlook on school. You can look at it either way, we could have hit hundred days or be hundred days down," Mrs. Spears said.
This mindset of keeping things positive is what helps Mrs. Spears motivate students to do their best in school. Having an encouraging attitude makes completing tasks easier such as this challenge.
"We are all signing them with sharpies. I told them to think of a symbol that represents them and they're putting their symbol next to their name," Mrs. Spears said.
Leaving their mark gave the students a more meaningful message to the shirt. Bianca Belloda (11) had an amazing time participating in this challenge.
"We wrote a hundred signatures. I drew a heart to spread the love," Belloda said.
This event has commemorated the school community by creating fun activities for everyone to take part in. It was able to teach the idea of perseverance and accomplishment. Take part and celebrate the 100th day of school.