All Orange In Miami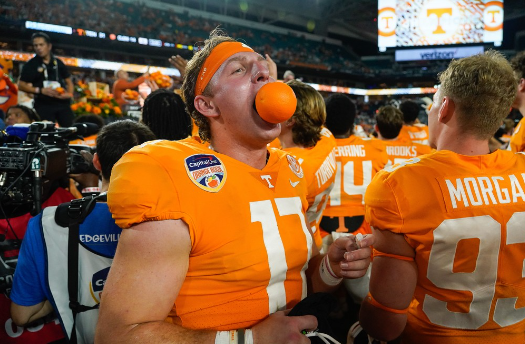 On December 30th, 2022, the 89th annual Orange Bowl was played at Hard Rock Stadium in Miami, Florida. The Tennessee Volunteers played against the Clemson Tigers, and Tennessee wrapped up an eleven-win season by beating Clemson 31-14. Clemson player Adam Randall shares his thoughts on his team's loss.
"We went out there and competed our tails off tonight. We just didn't get the outcome that we wanted to get. Hats off to Tennessee. They're a great team and the number six team in the country. You go out there and you give it your all and that's all you can do," Randall said, according to "All Clemson."
Tennessee has had a fantastic season, ranking #6 in college football according to NCAA. The highlight of their season was beating Alabama on October 15th after losing to them from 2007 to 2021.
The Orange Bowl started at 8:11 PM and Tiger and Volunteer fans tuned in to see who wrapped up their season with a win. Sophomore Emma Lathum tuned in to the Orange Bowl and shared her thoughts.
"I watched the game with my family, and as much as I wanted Tennessee to win, there was no way to be sure of it, so I was a little excited to see how it turned out," Lathum said.
The Vols didn't take much time to prove that they wanted to end their season on a good game, only limiting Clemson to 14 points and a touchdown.
"I felt proud of them because not all seasons are as good as this one, and you could tell the team has made improvements," Lathum said.
Tennessee's defense was heavily criticized after the game against South Carolina but still ranked #36 in scoring defense in the nation. While the Volunteers have not always played well, this season and the Orange Bowl showed their fans that they could improve and make a great comeback.