Buy a Piece of Time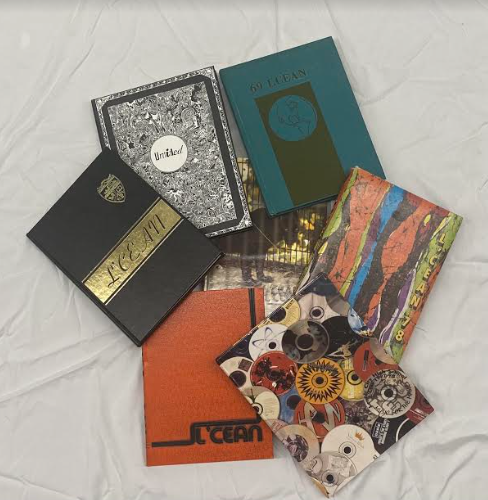 Have you ever regretted not purchasing a yearbook? Have your parents ever wished they could go back and get a yearbook from their highschool years? Fear no more! The Lenoir City journalism team is here to fix that by releasing books from the archive so they can hold more inventory. Yearbooks from past years will now be available for purchase.
Emma Cubberley (12), who is the editor of the 2023 yearbook and has been in journalism for 3 years, knows all about the new sales program.
"The reason that we are choosing to sell these yearbooks is so that we can have more room in our inventory and just so more people have access to older yearbooks. I think a lot of people don't realize that the journalism department in Lenoir City has pretty much every yearbook since 1967," Cubberley said.
Not only that, but there are other reasons that they are selling these ancient yearbooks. One benefit of buying an older yearbook is seeing how everything looks different and the effect of time has on people.
"There is always benefits to getting an older yearbook, especially if you graduated from a certain year or if you were in those yearbooks. Even if not, it's still really cool to look back and see how much yearbooks' designs have changed the past 100 years and to look and see what people were doing then or what people looked like," Cubberley said.
Cubberley sees that there are certain people who would be especially interested in checking out these books.
"I think the people that would benefit the most from buying these yearbooks are probably Lenoir City High School alumni, just because it is full of their memories, and what makes these yearbooks are your memories. Also, people I know a lot of times will get yearbooks that are from different schools so they can look at them and get inspiration for their own yearbooks now," Cubberley said.
These yearbooks will be on sale during lunch, and will be books through the years of 1967 to 2021. They will be for sale for only $20. Except for 2022, which can be purchased for $50. The upcoming 2023 yearbook will be available for $60.
Pick one up during lunch or email [email protected]!