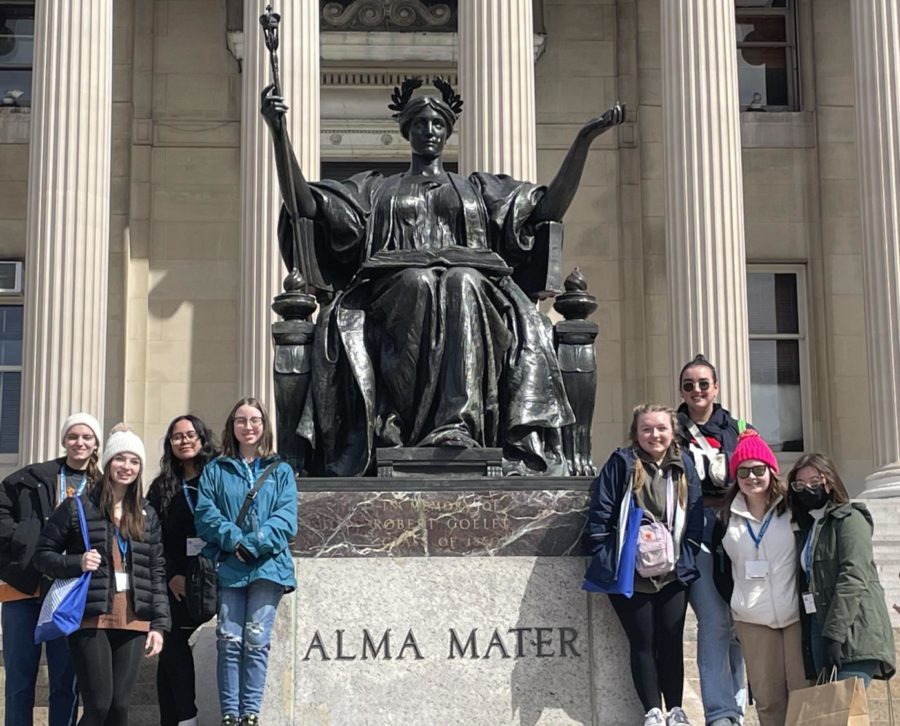 L'Cean Panthers on Broadway
March 10, 2023
Many people had exciting plans for spring break this year, but a few selected journalism junior and senior students had the opportunity to travel along with Mrs. Wallace to the Columbia Scholastic Press Association Spring Convention. Not only did they go to the convention, but they were also able to explore the city. The 8 students, along with Mrs. Wallace, left on Tuesday, March 13th and returned on Saturday, March 18th. One attendee, McKenzie Powell (12), was interviewed previously to the trip and shares her excitement.
"I'm very excited. I love to travel, and New York is somewhere I've never been before," Powell said.
They will be many attractions to see in New York City. Mrs Wallace plans to take the students to The Met, The Empire State Building, Times Square, and to two Broadway musicals: The Phantom of the Opera and Six. The main focus of the trip is the journalism conference they will be attending; at Columbia University, they will take classes concerning writing, photography, yearbook creation, sales, and much more.
"I think right now I'm most excited to see The Met because Mrs. Wallace said that one time she went and spent eight hours there and still didn't even see the whole thing, so there's a lot to see there," Powell said.
Students like Kyra Grason (10) are happy for those who get to attend the Columbia Scholastic Press Association Spring Convention and hopes to attend in the future.
"I'm glad that they get such an awesome opportunity presented to them. I'm excited for when I'm presented the same opportunity. I think this will open my eyes to new paths in journalism and will assist me in my future career," Grason said.
Congratulations to members of LCHS Journalism for this great opportunity!