With the holidays coming up a lot of families are worried about what Covid-19 will do to their activities. Halloween is going to look different for millions of people this year. We are used to being with friends and family in large groups, but now that is virtually impossible if you want to stay safe . The virus is spreading at a rapid rate as we will soon be coming up on winter months and see what Dr. Anthony Fauci is calling ¨a whole lot of trouble.¨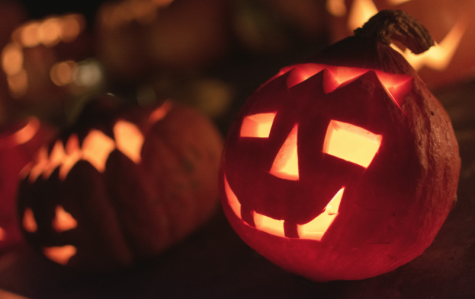 Halloween is coming up in the next few days and the CDC has given some covid-friendly activities.
In the lower risk Halloween activities section there is carving pumpkins. You can carve pumpkins with your immediate family as well as have a Halloween movie night. Another fun idea would be having a virtual costume contest!
In the moderate risk category there is one-way trick-or-treating. One-way trick or treating is where you make goodie bags and line them up for trick-or-treaters to take; making a no contact trick-or-treating experience! Another activity in the moderate risk category would be going to a haunted attraction where you can socially distance yourself from others.
In the higher risk category there are your normal Halloween activities. These are not suggested by the CDC and should be avoided. There is going to a large party, door to door trick-or-treating, and crowded trunk-or-treats.
Safety is the number one priority this holiday season, so please, if you can, stay safe. Be aware of your surroundings and wear a mask!
https://www.cdc.gov/coronavirus/2019-ncov/daily-life-coping/holidays.htmlhttps://www.cdc.gov/coronavirus/2019-ncov/daily-life-coping/holidays.html