Extreme Makeover-Bathroom Edition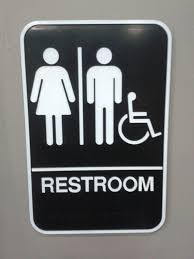 Over the summer, Lenoir City High School got new bathrooms.They were renovated and upgraded. Bathrooms are a very important part of schools. Not only are they important for their students, but they are important for everyone. They are a reflection of our school and what we represent.
"I think the bathrooms are also a much needed upgrade – I think when we have community members come in, that is often times the bathrooms they use and that is a reflection on our building," Mr. Orr said.
Not only are the new bathrooms important for staff members and community members but also for students.
" I just think that the students need a space that meets their needs and the old bathrooms did not, they were very outdated," Mrs. Loan said.
The principals aren't the only ones who have something to say about the bathrooms but the people who they were meant for did also.
"The stalls are very nice but if we can extend that to the rest of the school that would be greatly appreciated," Carly Wroblski (10) said.
A lot of students really appreciated the new bathrooms because the old ones were very outdated and they needed a big upgrade. Many said that they were very smelly and an overall disaster, but some did say they missed that they were colorful and more creative. While others also thought that they weren't the highest priority.
"They look very nice – they were definitely quality doors. It is a priority but probably not the highest of priorities we could've spend money on- I was still very surprised though because I'm pretty sure one of the stall doors didn't exist," Tristan Martin (11) said.
While the students were very pleased, many think that the rest of the schools buildings could also use some renovating and upgrades.
"The best upgrade was everything overall because the stalls were very nice and the color contrast of the black doors and white walls looked good," Martin said.
Overall, the students were very appreciative of the new renovated bathrooms and are hoping that the upgrades will extend throughout the school.